January 15th, 2018
The 2018 Scholarship Season has started, download your application in the APPLY page. The deadline of submission is Friday, July 6th, 2018
---
October 10th, 2017

Our 4th annual scholarship reception was a great success. Thanks to everyone who came and supported us. Congratulations to all of our students!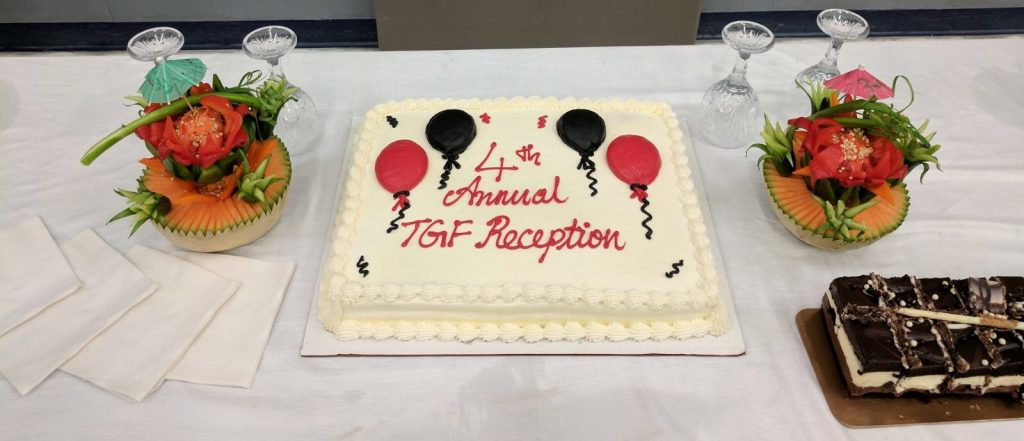 ---
August 4th, 2017
Our very first fund-raising gala was a great success. Thank you everyone who participated, contributed and donated. Check our Gallery for highlights from the event. Thanks to our staff, volunteers and generous sponsors: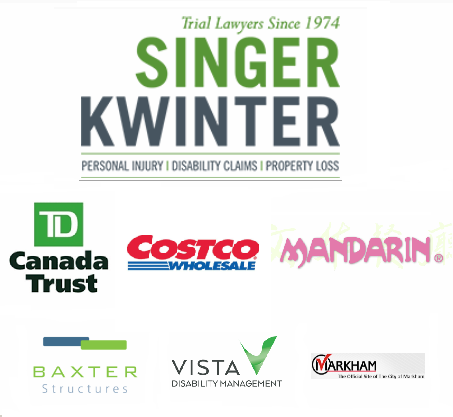 ---
May 5th, 2017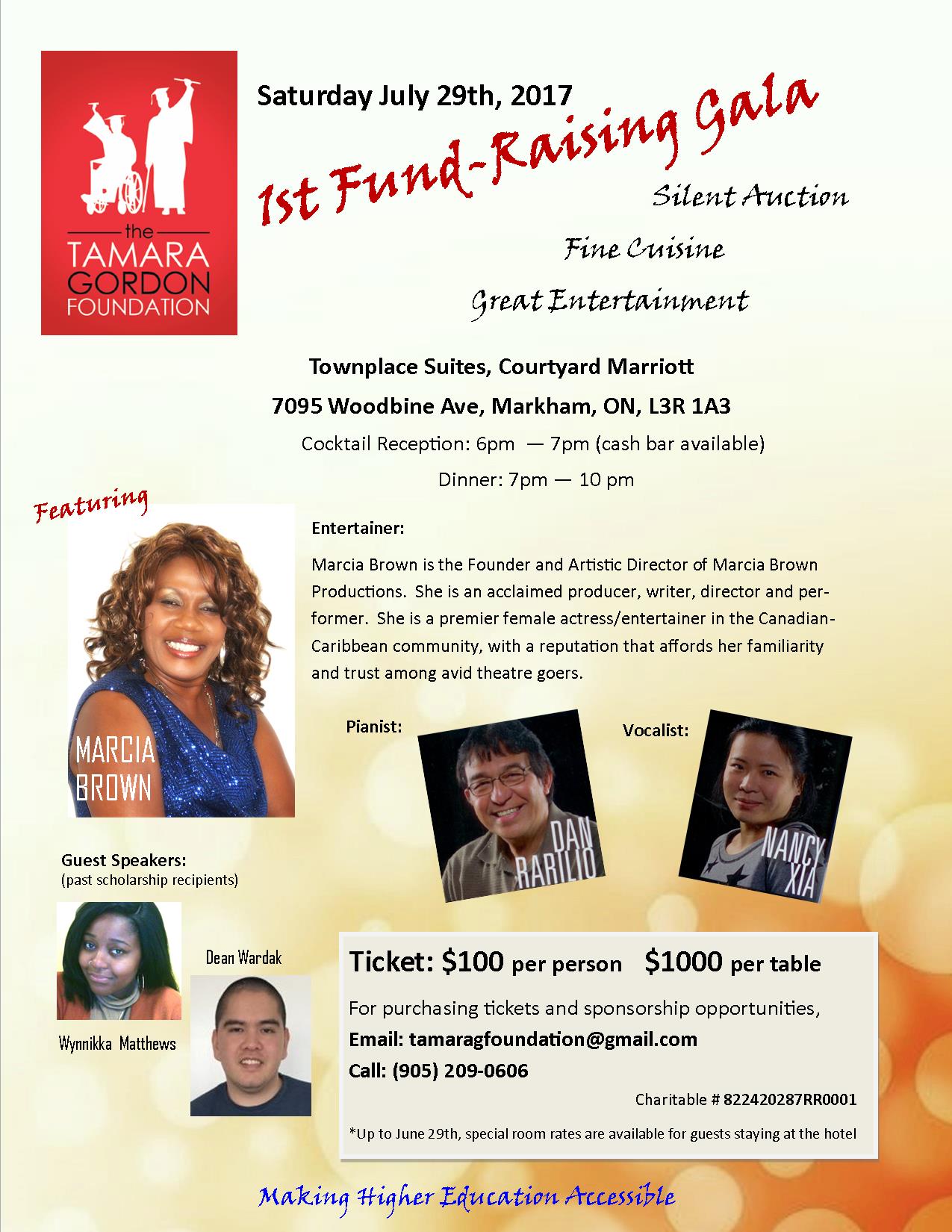 ---
January 20th, 2017
We are excited to announce that this year's scholarship application is now available, click here to download. The deadline to apply is July 7th, 2017.
---
December 5th, 2016
Check out this interview with our former President Mr. Robert Tiffin
---
November 25th, 2016
Check out this latest interview with Tamara Gordon
---
November 21st, 2016
Read an excellent article written by Lucca Tacoma about our dear Tamara Gordon. Click here 
---
October 14th, 2016
Below please find a link from the Share Newspaper regarding our 3rd Annual Scholarship Reception, please enjoy it and share it.
http://sharenews.com/scholarships-help-physically-challenged-students/
---
September 26, 2016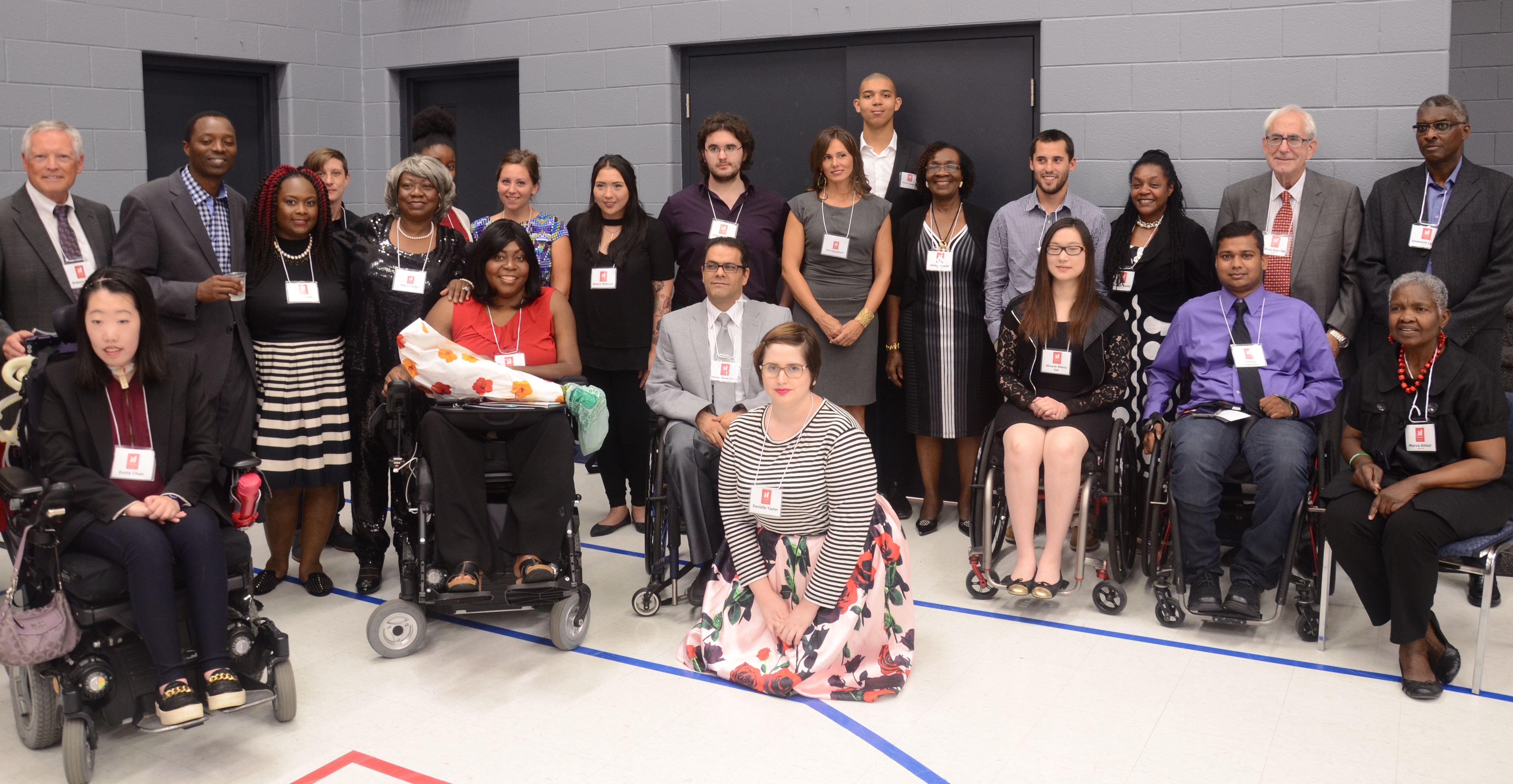 Our third annual scholarship award reception was a huge success. Over 200 people attended the event. We want to thank our volunteers and board members for their hard works. Let's look forward to a bigger and brighter future for the foundation. Check our gallery for pictures!
---
September 19, 2016
The 2016 scholarship award season has come to an end. Follow us on Facebook, Instagram  and Twitter for announcements on the next award season.
Congratulations to the following scholarship recipients: Andrew Molas, Danielle Taylor, Emily Chan, Fraser Jansen, Laura Pavey, Melanie Wilkinson, Rebecca Wallace, Shanjay Kailayanathan, Shuyue Sherry Dai, Tishana Collins, Tracy Bell, Amani Hitimana and Alireza Tehrani-Moein
Congratulations to our literacy award winners:
first place: Camille Webb
second place: Aaron Geraghty
third place: Gregory Bourne
We will meet all of our winners at the 3rd annual scholarship reception taking place on September 24th, 2016. To RSVP for this event, contact us at tamaragfoundation@gmail.com
---
August 30, 2016
Our first annual BBQ was a great success. We raised over $800. Thanks to everyone who came and supported our cause! Check out pictures in the gallery page.