---
About the Foundation
Post-secondary education is an integral component of achieving income security yet people with disabilities are less likely to attend and complete post-secondary education than those without disabilities.
Learn More
---
About the Founder
Tamara Gordon (Tammy) is a Canadian citizen born of Jamaican parents. In her early school years, she developed a passion for sports and became extremely skilled in many sports, especially basketball. Her athletic skills were evident in the many trophies, medallions, All Stars and 'Most Valuable Player' Awards she received.
In 2002 Tammy was severely injured in a skiing accident that left her paralyzed and confined to a wheel chair. This was a pivotal time for her and resulted in major changes in her life style and a reassessment of her life goals.
She refused to allow her accident to victimize her or kill the dreams she had. After her accident she continued to pursue her studies despite being paralyzed from the waist down as a result of damage to her spinal cord, and despite the loss of use in her left and dominant hand due to a brachial plexus injury, as well as problems with defective eyesight brought on by diabetes, which she contracted following her accident.
Tamara is the recent recipient of the Honorable David C. Onley Award. Check the News tab for more reading.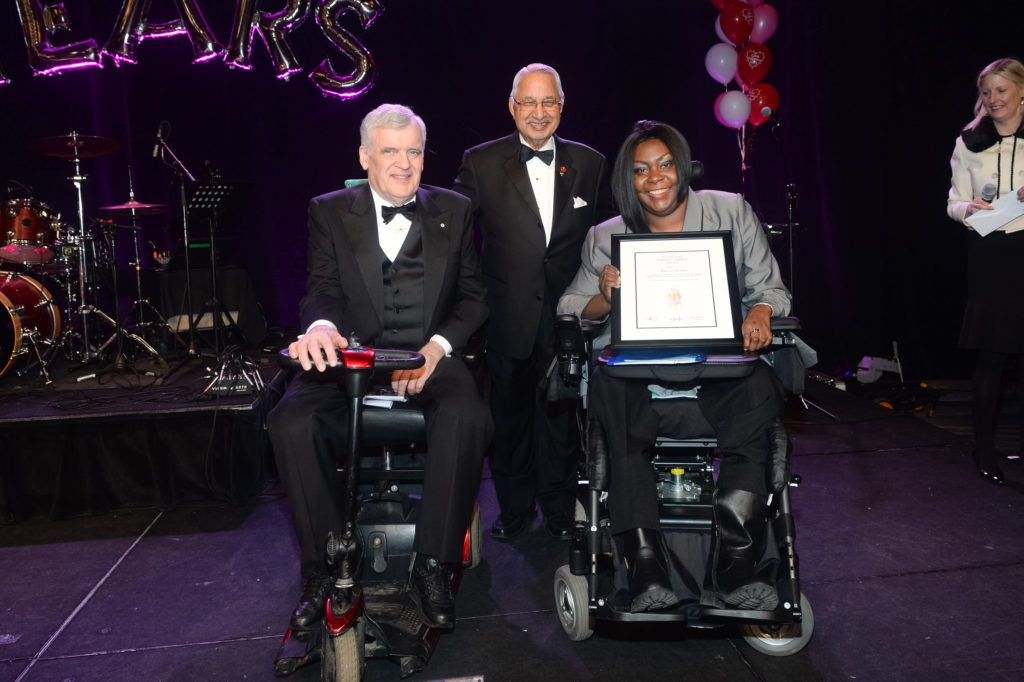 Donate Here